ProtoPlay is the online showcase for the 2020 Tranzfuser project. Tranzfuser is a programme delivered by UK Games Talent and Finance CIC (UKGTF). The aim of Tranzfuser is to provide an annual shot of top talent into the UK games development ecosystem.
This year ProtoPlay 2020 showcases the work of 27 teams of graduate games developers who have worked over the summer as part of the Tranzfuser competition. Because of the circumstances, teams have been working remotely across the UK with members dispersed and working from home with the aim of producing a polished prototype of their own game IP project.
Tranzfuser is set up to supply a graduate talent pipeline to self-enterprise or employment recognition. Teams each win a cash prize of £5,000 and then take their concepts and prototype them so they can pitch them to UKGTF's UK Games Fund and this direct link is one of the novel features of the programme. Along the way, Tranzfuser teams complete learning assignments and secure accredited digital badges, formalising their real world project learning.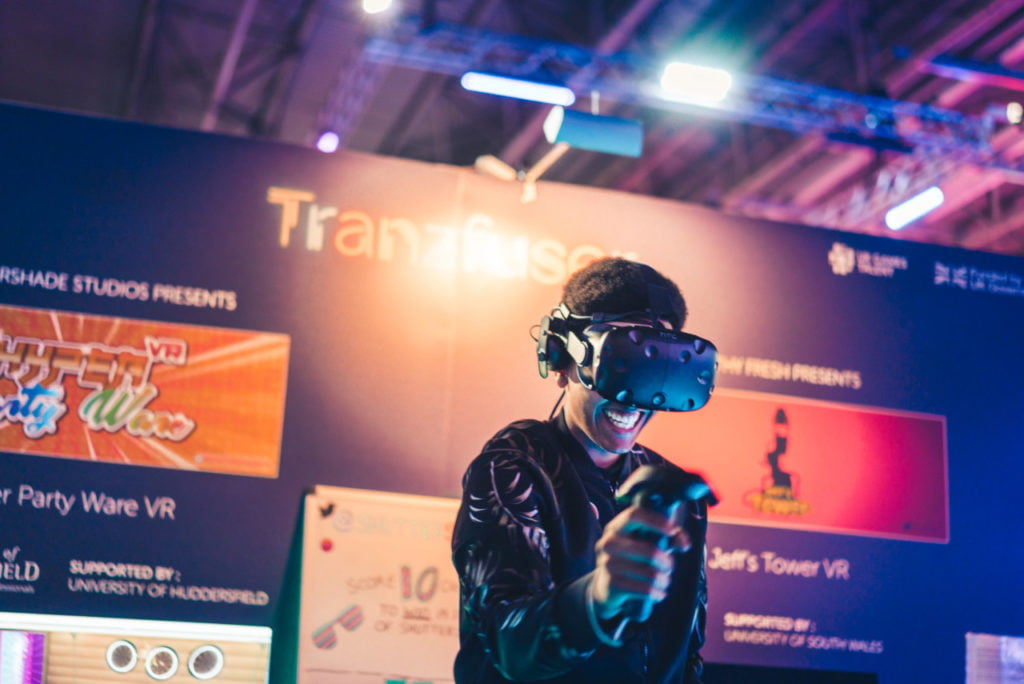 A successful pitch to the UK Games Fund can lead to the team forming a start-up company and taking their idea forward supported by a grant of up to £20,000.
Once established, the company then forms part of the UK Games Talent and Finance community which thrives on peer-to-peer support. Team members can also use their work to help them secure a top job with an established company and key employers are taking part in Games Jobs Live.
As well as all of this, each Tranzfuser team member is eligible to be awarded UKGTF Badges from the Open Badge Academy.
The UKGTF Badge Academy is designed to promote and recognise effective creative performance, as demonstrated by the skills and abilities of participants in our programmes.
It achieves this through a transparent awards programme underpinned by criteria that reflect industry standards. Our focus is on recognising talented individuals and teams across the UK at an early stage of their creative entrepreneurial career whilst they undertake real projects.
Open Badges will be awarded to individuals/teams and verify evidence to validate their achievement. The recipients of our badges can use them to promote their achievements through a variety of different platforms.